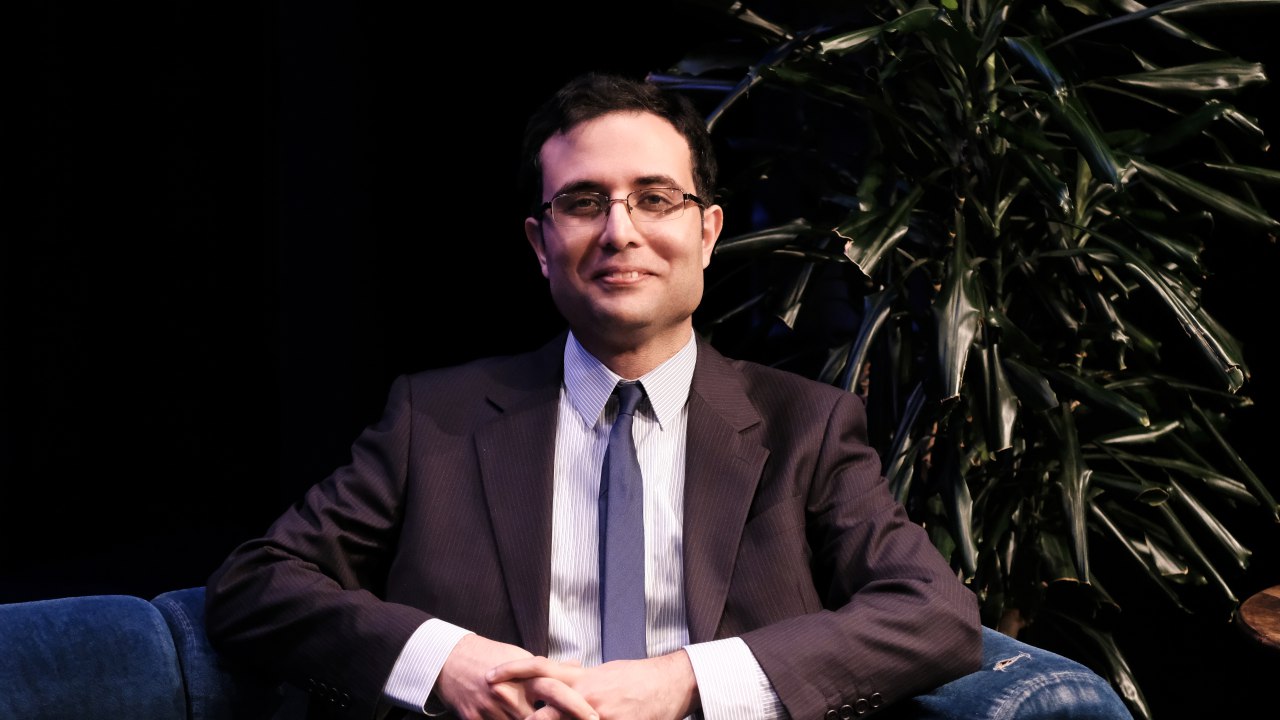 HT: Please tell us more about this piece and your background with this orchestra.
FP: My acquaintance with the eminent American pianist, Jeffrey Biegel, was made through my piano work, Fantasia on One Note.
Fantasia on One Note was my first professional work for piano, which had its world premiere by the great pianist Peter Jablonski in Sweden, and it has been performed by various pianists in the UK, Germany, France, and the Czech Republic. The recording of this work has also been broadcast on the Dutch public radio, NPR Radio 4.
Since 1999, the prominent American pianist and professor at the Brooklyn Conservatory, Jeffrey Biegel, after working with Ellen Taaffe Zwilich, the first Pulitzer Prize-winning female composer, began to collaborate with the most prominent American composers on new commissions for solo and orchestra performances. This includes Kenneth Fuch, Richard Danielpour and… I was the first non-American composer that worked with him. After some talk, we came to the story of Bijan and Manijeh, and after my explanation about the Shahnameh, he suggested the use of the Persian choir. I myself did not expect to be able to use Ferdowsi's poems in Farsi, so I eagerly accepted.
The Windows Symphony Orchestra in Canada was the first professional orchestra to perform my work, Zayandeh Rud for string orchestra in April 2019 (This work could have had its world premiere by Deutsche Radio Philharmonie; however, the concert was cancelled unfortunately). The orchestra performed Zayndeh Rud in seven concerts conducted by Daniel Wiley (Daniel Wiley is now the assistant conductor of the Cincinnati Orchestra and will soon be performing my Childhood Memories under his direction with the Cincinnati Youth Orchestra), and since then, I'm having a close relationship with this orchestra.
HT: Will this piece be performed by other orchestras as well?
FP: Yes, it will be performed with Key Chorale in February 2024 in Florida. This work could have been performed with the Cincinnati Youth Orchestra, which unfortunately was cancelled due to planning for the choir, and the Childhood Memories will be performed instead. Probably, other orchestras will perform The Legend Bijan and Manijeh in the future, which will be announced.
HT: The complete audio file or the video of this concert has not been released yet; is there any reasons behind this?
FP: Unfortunately, we have not yet been able to release the recording of the premiere footage due to specific laws in Canada and Ontario regarding the release of the recording. But the Florida performance of this work will be released.
HT: Have you been happy with this commission and will you continue working with them?
FP: Windows Symphony Orchestra is a professional and flexible orchestra (the premiere was done well with only two rehearsals), especially due to its conductor and music director, Robert Franz, who has previously worked with the Iranian composer, Behzad Ranjbaran.
HT: You are one of Dr. Mohammad Saeed Sharifian's most successful pupils; do you still find his influence in your work?
FP: You are very kind. He influenced me enormously, from composing to understanding music and even how to look at life.
A very significant point was his freedom in education so that each of his students has a different philosophy and style from each other. I had the honour of being his student for five and a half years and if I were born again, I would definitely repeat the same choice.