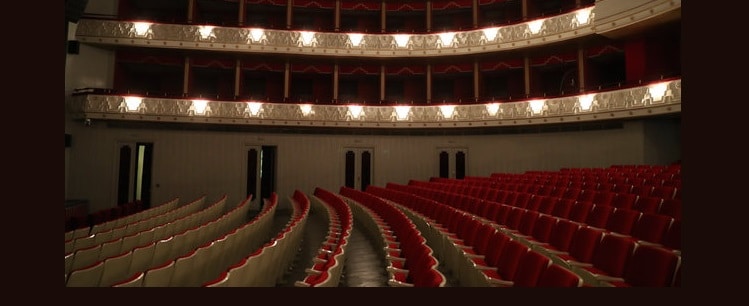 Written by Hadi Sepehri
Almost three months into the new Iranian year (starting March 21), it is still not too late to have a look at the last year and the challenges that the musicians faced. The following article was published on the first day of the New Year in the Persian edition of the HarmonyTalk journal.
It is March 21st, 2023 today; a solar year has passed with myriads of problems for Iranians including musicians. I would like to briefly go through these bitter events. It is needless to say that music concerts are not allowed on at least 120 calendar days due to religious mourning occasions. There are many obstacles on the way of getting permits for live or recorded concerts and new paragraphs might have been even added to the existing shoulds and shouldn'ts. With regard to musical training, music institutes and centers struggle with lots of problems including lack of coordination in asset departments, imposing high taxes and stopping tax waivers, high municipality levies, exorbitant property rents and the decreasing number of pupils caused by ever-increasing cost of musical instruments which has led to the exclusion of groups of people who cannot afford buying them. Basically arts and music have never been a priority which is understandable under the circumstances that people's basic needs are not fulfilled.
The unpleasant developments since September 2022 even led to more unfortunate incidents in the Iranian musical scene ranging from refraining to hold any concerts by musicians to their arrests and filing lawsuits against hundreds of them. Although many of them were bailed out and later pardoned, these incidents badly affected their families while they are still struggling with their lingering consequences. Forced shut down of music institutes led to heavy financial losses and disoriented their businesses.
In the second half of the year, many musicians, residing in Iran or abroad, composed, re-arranged or adopted hundreds of vocal or instrumental pieces, old or new, Iranian or foreign to protest the status quo and shared them on the social media. Under these circumstances, staging commissioned concerts or presenting concerts at Fajr Music Festival provoked musicians' harsh criticisms. Consequently, many members of orchestras boycotted these events. Additionally, a song by a young Iranian musician won him a Grammy Award. Probably the only positive development in this situation was the publishing of several books on music (scores, training material, research and analysis) as well as research papers.
In conclusion, I would like to reminisce about the musicians who passed away during the last year: Hassan Nahid, Ali Akbarpour, Davood Jafari Omid, Ebrahim Ghanbari Mehr, Saeed Tahvildari and Abol Hassan Mokhtabad.