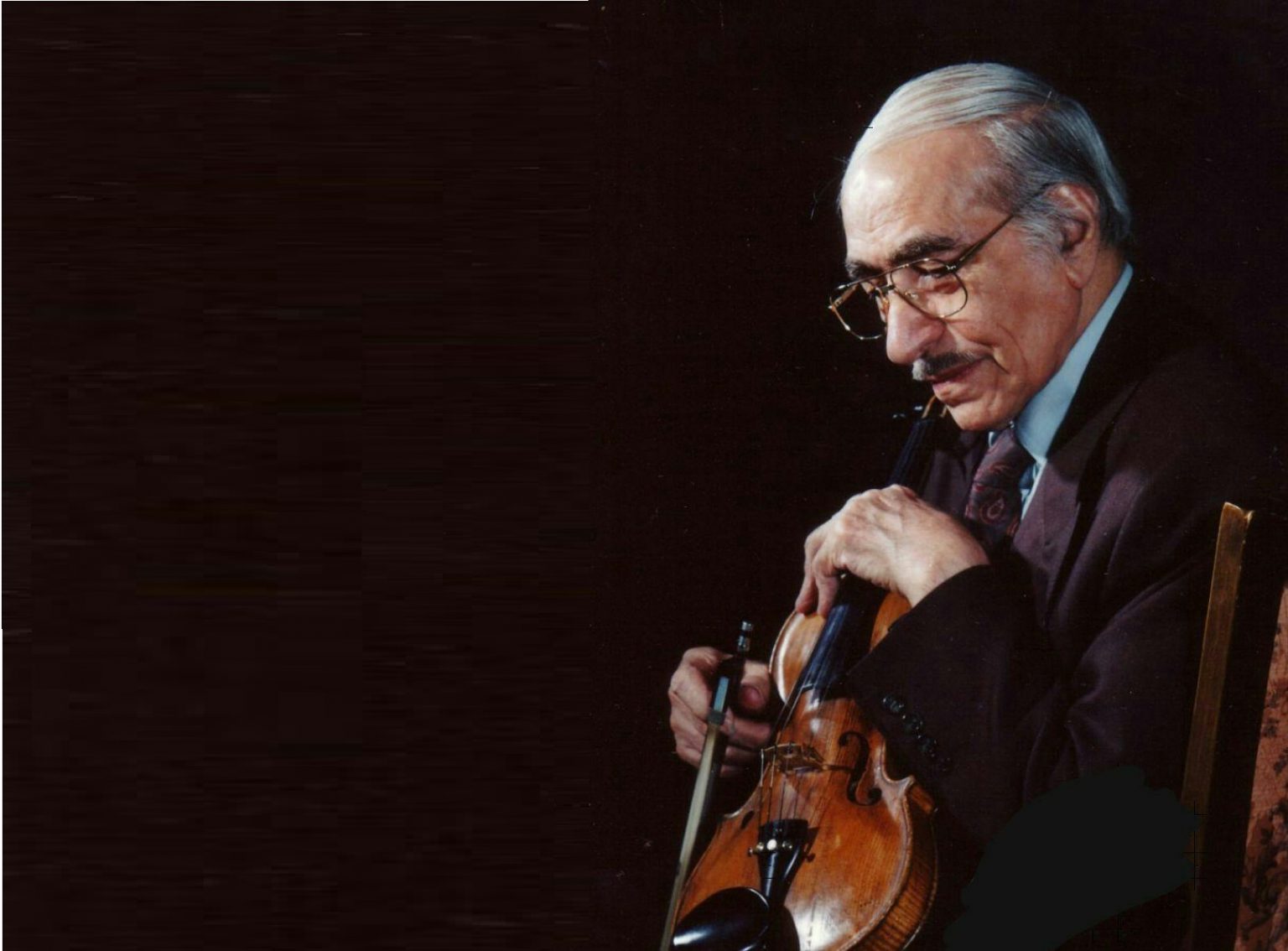 Translated by Mahboube Khalvati
Tajvidi, the "Arranger"
Tajvidi thought of studying harmony and orchestration with Houshang Ostvar (who was eight years younger than him) at a time when he had gained a reputation among musicians. His humbleness, making him willing to kneel before the scholars at any age and position, became the key to his scientific success. After this period, Tajvidi made some of his works polyphonic, the most prominent of which is "Burn" set to a poem by Abdullah Ulfat. However, his ability to make his works polyphonic was not so great to make him self-sufficient; so he depended on musicians such as Farhad Fakhreddini, Fereydoun Naseri, Kambiz Roshanravan, Fereydoun Shahbazian and Morteza Hananeh for the arrangement of his compositions.
Tajvidi, the Master of Radif
Ali Tajvidi also published a Radif the publication of which coincided with the prominence of Mirza Abdullah's Radif which unfortunately led to the negligence of the former; however, some of his pupils such as Farhad Fakhredini who are familiar with the useful points of this Radif value it greatly.
Tajvidi, the Instructor
Although in the public eye, Ali Tajvidi's most important pupils are some popular female singers, Tajvidi has been teaching music for many years in the National Conservatory of Music and elsewhere, and many of today's musicians are Tajvidi's old pupils. Teaching Persian violin, Tajvidi paid special attention to the techniques of playing classical violin and tried to educate students technically as much as possible; as he himself had benefited from the teachings of Maestros Malik Ebrahimian and Babgen Tembrazian.
Tajvidi, the Setar Player
Apart from being familiar with the violin, Ali Tajvidi was also familiar with the Setar, Tar, Kamancheh, Tonbak and the Flute; however, available recordings show that excluding the violin, he only played the Setar in a standard and professional manner. Tajvidi actually started playing the Setar on the advice of Maestro Abolhassan Saba, and under his supervision.
Final Words
The Iranian style of playing the violin was severely censured after the Islamic Revolution of 1979 and artists such as Ali Tajvidi were also affected by this attitude. Was it not for Tajvidi's quitting working after the Revolution, this unique Maestro could have created more valuable pieces for the Iranian music scene.
This article was originally published in the Persian language Etemad Newspaper on 15 November 2020.