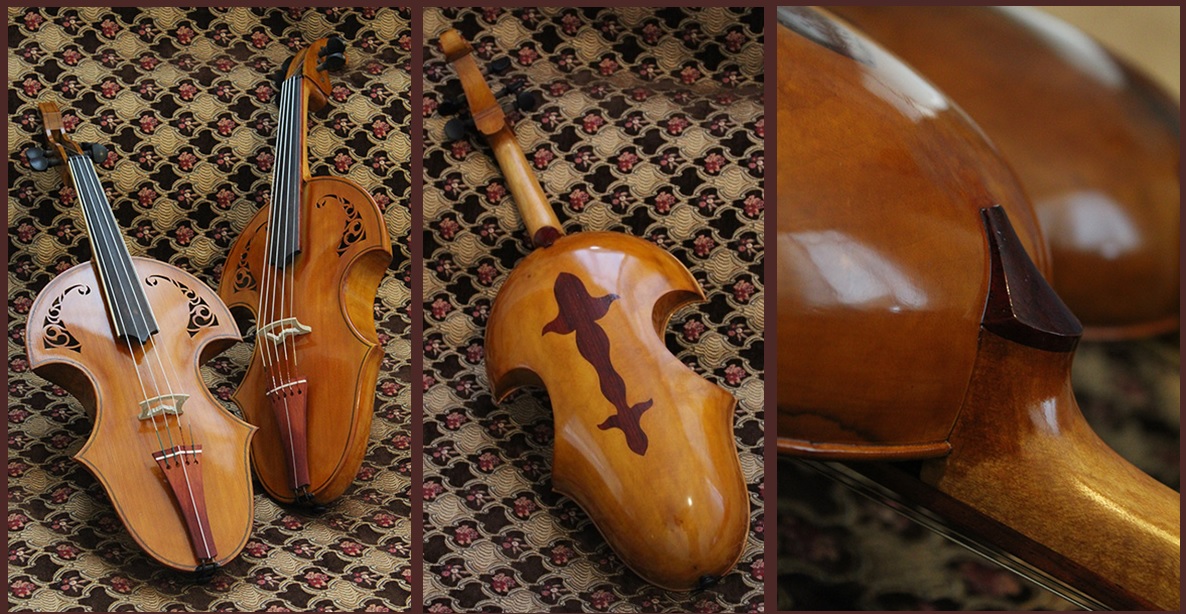 Translated by Mahboube Khalvati
HT: How does the new instrument fit into the Qeychak family?
RZ: Regarding the classification of a new instrument in an instrument family, one can point to a number of fundamental issues, one of the most obvious of which is the instrument's visual features. If we look at how the new instrument has changed compared to its historical versions, the set of visual elements that link the instrument to the Qeychak family becomes apparent. But other characteristics such as the geometric dimensions of the instrument, characteristics of the instrument's various parts and how they relate to each other, its systematic performance, its sound range (compared to modern versions), the material and color of the sound, the way it is played and the like, can be considered in order to classify the instrument in the Qeychak family.
HT: What do you think are the pre-requisites and necessities for the improvement of musical instruments, especially Iranian instruments?
RZ: First and foremost, the involvement of experts and committed individuals, who are brought together by shared and valuable goals, can pave the way for a comprehensive measure in this regard. Actually, in the absence of a comprehensive measure, it is difficult to revise musical instruments in order to improve them, specifically given the unique complicatedness of Iranian instruments. We should remember that in our time, attending to issues such as improving musical instruments without drawing on rich backings of knowledge and experience must be doubted.
With due respect for all artistic, traditional and historical structures and valuable efforts, each of which has its own historical value and unique perspectives, our path is by no means to deny or approve them. We are inclined, more than anything else, to benefit from the findings in which the elixir of knowledge and experience can be found to any extent, and we believe that through joint action and cooperation, a phenomenon can be put forward to serve as a real result of humanity's joint efforts. In this case, even this product itself will not mark the end of the road.
HT: Please explain about the intellectual property of these works.
RZ: In addition to the existing versions of this instrument, having finalized the research phase, we will have the making of other versions on our agenda. These versions and items include the new bass Qeychak, new Qeychak featuring a bowel of rib, advanced soloist versions and even newer updated designs, as well as a dedicated bow with a new design. It is clear that any action that in any way violates the intellectual property of any of these works will be investigated and prosecuted in accordance with the law.