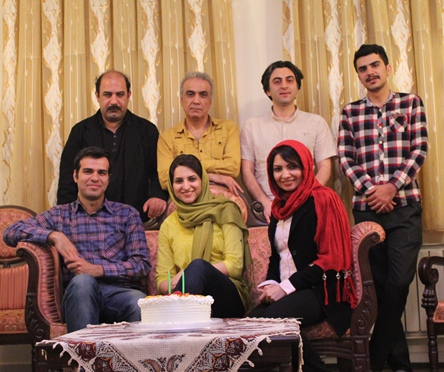 April 6 marks the anniversary of launching HarmonyTalk.com. Back in 2004, HarmonyTalk was rather a blog dedicated to music. Gradually, however, it found its way to becoming a more sophisticated journal with an intensive but not exclusive concentration on classical music.
To observe its 11th birthday, the HarmonyTalk contributors convened a meeting on April 6, 2015 and discussed the highlights of the journal's problems and achievements in the past year and the vision for the year ahead. HarmonyTalk contributors have this gathering at least once per year to share their stories on music and consult on the journal's issues.
HarmonyTalk redesigned its website in 2014 coincident with a decade of promoting the Persian classical music and introducing various aspects of the Western and world music to its readers. The new design offers an easier access to HarmonyTalk's more than 4000 articles in Persian.
One of the highlights of HarmonyTalk's activities in 2014 is launching its English edition which was officially introduced on April 6, 2015. The English HarmonyTalk is another sustained effort by the HarmonyTalk team in further extending the knowledge of the Persian music in the world.
Several of HarmonTalk's team members including Peyman Soltani, Zia'eddin Nazempour, Saeed Yaghoubian, Sadjad Pourghanad, Kamyar Salavati and HarmonyTalk's translators Mahboube Khalvati and Monire Khalvati attended the HarmonyTalk birthday party.
In 2015 new contributors joined the HarmonyTalk team deepening the knowledge which the journal offers freely to its Persian-speaking readers all over the world.
The HarmonyTalk team hopes that its English edition will also thrive in meeting the needs of its readers all over the world by the range of the topics it has been covering and will continue to cover in the future.