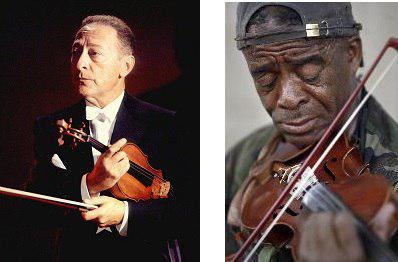 Translated by Mahboube Khalvati
One of the most popular terms used by Iranian instrumentalists is the existence or a lack of musical "sense". Both musicians and fans of music consider having "sense" while playing music as an important principle to the extent that they use it vis-a-vis having technique.
Firstly, this question should be addressed: why is the term "having or not having sense" for an instrumentalist wrong?
When a virtuous musician performs a piece, he/she uses tricks to beautify his/her performance; however, if another musician performs the same piece the ambience and the sense differ compared to the first performance.
In Western classical music, the corresponding term is "edition".
When a piece is edited by another musician the melodies are performed intact as they were originally composed; however, nuances, sequence tone and sonority differ.
As a matter of fact what we consider as sense is the musician's mental status which leads to a unique interpretation of the piece.
The process involves moving from a musical sense to musical and performance techniques. This might seem as a trivial mistake but has led to this illusion in the society of musicians that "only the existence of sense makes a musician prominent." This is while in the western countries, musical edition is academically taught. In west, musical sense includes stylistics, aesthetics and interpretation which guide musicians' mentality for the final edition.
Virtuous musicians' editions are sold for high prices in western countries so that other musicians can demystify editions of prominent musical performances.