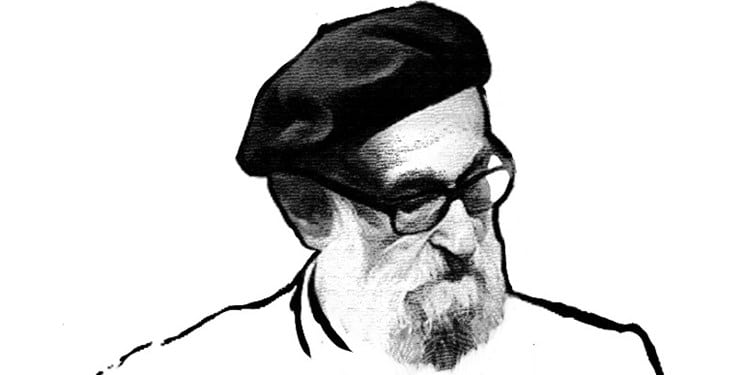 Master Mohammad Ismaili, a prominent musician and renowned tombak player, passed away on August 13, 2023, after battling an illness in the ICU of Rasoul Akram Hospital. His funeral will take place on Thursday, August 17, at 10 am in front of Vahdat Hall, and he will be laid to rest in the Artists' Section of Behesht Zahra Cemetery.
Born on September 25, 1934, in Tehran, Mohammad Ismaili was introduced to Hussein Tehrani, by his cousins Morteza and Mostafa Gorgin Zadeh in 1954. He also had the opportunity to perform in the presence of Amir Nasser Eftetah. While he spent eight years learning classical clarinet alongside tombak, he primarily focused on tombak playing and never pursued a professional career in clarinet despite receiving invitations to perform with classical music orchestras.
In 1965, Ismaili joined the Ministry of Culture and Art's music ensembles and, following the death of his mentor Hussein Tehrani, became the head of the National Instrument Orchestra under the supervision of Faramarz Payvar. This collaboration continued even after Payvar's passing.
Ismaili was part of the first tombak group initiated by Hussein Tehrani with the encouragement of Ruhollah Khaleghi. In collaborating with Houshang Zarif, Mahmoud Rahmanipour, and Nasrollah Golpayegani, he began his musical journey. He was the only one specializing in tombak, while others had expertise in different instruments.
He was selected as a teacher at the National Music Conservatory instead of Tehrani based on the recommendations of music experts. During this period, Ismaili, along with Hossein Dehlavi and others (Houshang Zarif, Farhad Fakhreddini, and Mostafa Kamal PourTorab), started writing the book "Tombak Instruction." This book was the first significant step in teaching Iranian percussion instruments and remains an important resource for tombak education due to multiple revisions made by Ismaili and his students.
In 1964, he began teaching tombak at the National Music Conservatory as a representative of his mentor. After the revolution, when tombak instruction was banned at the conservatory, he secretly taught the instrument to his students in the conservatory's pantry area, ensuring that the legacy of his teacher, Hussein Tehrani, was not forgotten.
After the disbandment of Faramarz Payvar's ensemble following the revolution, Ismaili's stage activities in Iran were suspended until the revival of the Payvar ensembles. Both groups, the Masters and the Payvar ensemble, resumed their extensive activities under Payvar's leadership.
Mohammad Ismaili has left numerous works in the form of ensemble and solo performances, with most of his notable works being collaborations with the Payvar Group.
A commemoration ceremony for Mohammad Ismaili was held on December 1, 2017, at Vahdat Hall in Tehran, attended by a group of artists. The event, organized by RadnoAndish Cultural Institute, honored Ismaili's five decades of significant contributions to Iranian music and tombak playing. It is worth mentioning that Majid Ismaili, a renowned violinist, is Mohammad Ismaili's son.