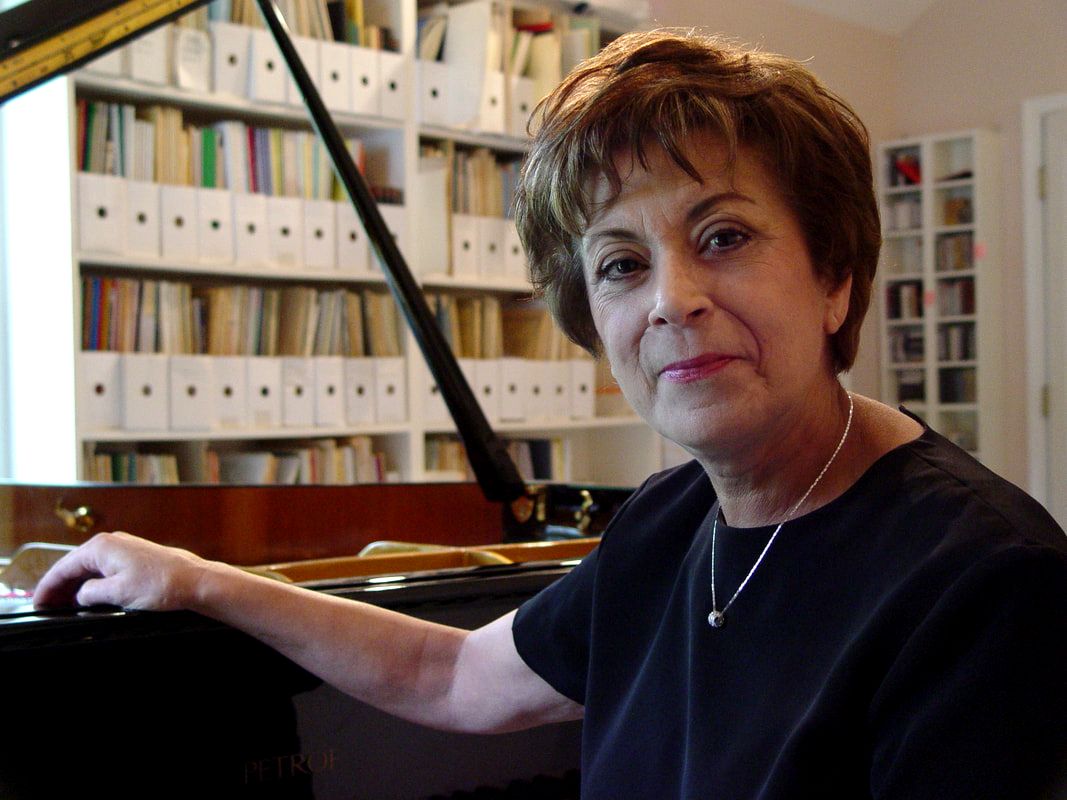 Golnoush Khaleghi (1941-2021), a Washington-based Persian musician and the daughter of the contemporary Persian (Iranian) composer and theoretician Rouhollah Khaleghi (1906-1965) founded a musical center called RKAC to keep the name and the work of her father alive.
Rouhollah Khaleghi founded Persian National Music Conservatory [Honarestaan-e Musighi-e Melli) in 1949 in Tehran. He was the chief editor of Chang and Payaam-e Novin magazines and conducted the Tehran's Radio "Gol-ha Orchestra" for several years. Among his most famous theoretical works are a three volume book entitled "History of the Persian Music" [Sargozasht-e Musighi-e Iran] and the popular anthem-like song 'O Persia' [Ey Iran] .
Graduated from Tehran Conservatory and Wisconsin University, Golnoush Khaleghi conducted the National Iranian Radio and TV's Choir called "Ham-Avaazaan" from 1974 to 1978. After the 1979 revolution, she immigrated to America and together with 25 Persian and American musicians, she founded an orchestra under the name of her father in 1985. In addition to the performance of works by Rouhollah Khaleghi, this orchestra performed pieces by other famous Persian (Iranian) composer such as Alinaghi Vaziri, Morteza Mahjoubi and Hossein Dehla! vi in New York and Washington DC until 1990 when it had to stop its activity due to the lack of financial support from cultural institutes (whether Persian or American).
Apparently, Rouhollah Khaleghi had told his daughter before his death that 'I aspire to enter a musical hall outside Persia one day and see that they are performing Persian music that is arranged in such a way to make it enjoyable even for non-Persian audience.' According to Golnoush Khaleghi, her second motivation to establish the above orchestra was 'to perform Persian Music during the time when musical activities came to an almost standstill in Iran due to religious limitations.'
Foundation of RKCA [Rouhollah Khaleghi Artistic Center] in fact the revival of the same organization that was active only in the form of a chamber orchestra.
The establishment of a website on the artistic activities and works of Rouhollah Khaleghi is one of the major activities of RKAC. Reproduction of his works on CDs, performance of concerts and offering scholarship to talented Persian (Iranian) students to study Music are among other activities of this center. In addition to introduction of R. Khaleghi's works, the other major goal of RKAC is to encourage Persian youth to study music, particularly those who live abroad and are therefore unfamiliar with Persian culture.
***
HarmonyTalk
Golnoush Khaleghi published two books entitled Ey Iran: Memorial volume of Ruhollah Khaleghi (Mahoor Institute Publications, 2006) and Rouhollah Khaleghi's Compositions & Arrangements (Mahoor Institute Publications, 2019) in Iran. She also published R. Khaleghi's sheet music collection with Roudaki and Nogan publications.