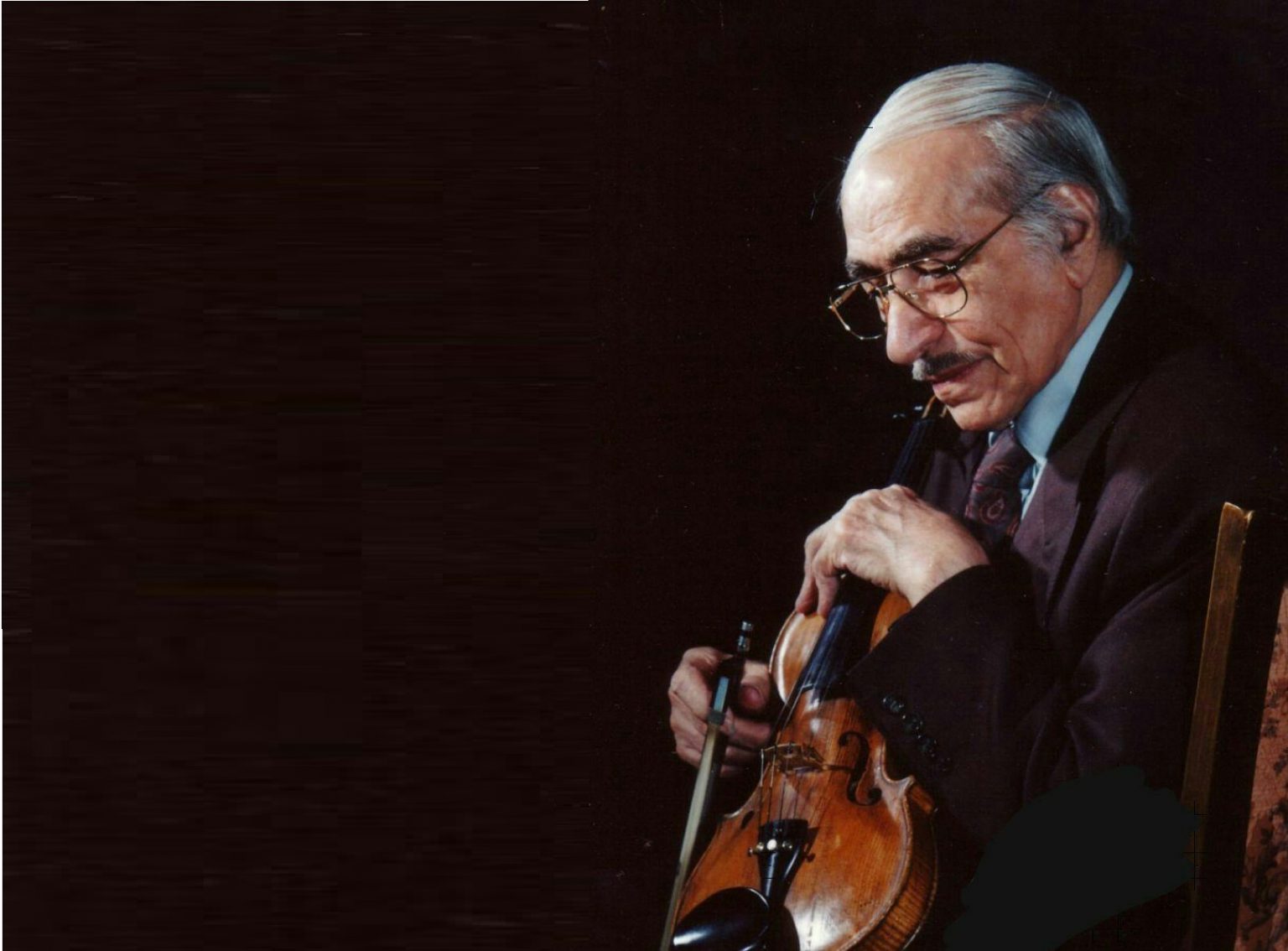 Translated by Mahboube Khalvati
Ali Tajvidi (1920 – 2004), one of the most prominent Iranian musicians, passed away sixteen years ago. He was one of the most distinguished Iranian artists. To specify one of the fields in which he was unique, one can refer to Tasnif composition. A brief review of his manifold musical activities is presented below.
Tajvidi, the composer of Tasnifs
Ali Tajvidi is outlived by his many Tasnifs. As Tajvidi mentioned, out of 300 to 350 pieces he has composed, the majority have been either Tasnifs or Taraneh. One can rightly claim that out of all these Tasnifs, more than 20 of them are still popular and have been performed and re-worked over and over.
Interestingly enough, Tajvidi has composed valuable works in two Dastgahs which were less used by his fellow composers, i. e., Chahargah and Nava, which are still well-known among Iranians. Avoiding clichés and coming up with innovations were features of his pieces even when he was composing in more popular Dastgahs such as Bayat Tork; this is while few artists could evade the clichés of this mode as much as Tajvidi did. In his Tasnif, "I Am Worried", Tajvidi stands somewhere between Bayat Tork and Shoor; and in his "Childhood" no clichés of "model melody" of the Radif are identified.
Apart from his Tasnifs' melodic strength, Tajvidi was excellent in setting poems to music in his own time. Maestro Hossein Dehlavi, prominent composer and the author of a book entitled Marriage of Poetry and Persian Vocal Music (2011) brought examples from Ali Tajvidi's Tasnifs describing the latter as a composer who always observes the rules of setting poems to music unconsciously.
Tajvidi, the Violinist
There are many recordings available of Tajvidi playing the violin which has the following four characteristics: 1. his personal style in combining the violin playing styles of Abolhassan Saba and Hossein Yahaghi; 2. Remarkable variety of Tahrir 3. Using spiccato techniques in a skillful manner which is rarely done by other Iranian violinists 4. Playing out of tune on and off.
The last of the above-mentioned features along with his often harsh sonority made Tajvidi's playing style fail to become popular among the general public. Was it not for this feature, he would have been an unrivaled violinist whose technical characteristics and edition could serve as a bridge to fill the gap between the rich content and Tahrir of Saba's style and Yahaghi's lyrical style. A role which, in Tajvidi's absence, Habibollah Badiee played with less variety of Tahrir; yet, he won popularity.