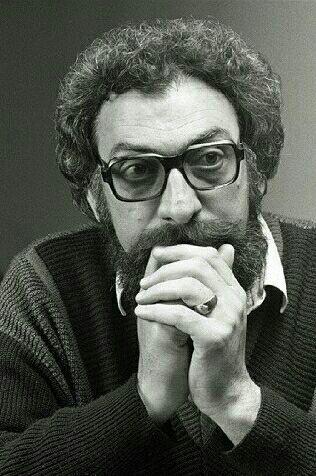 Translated by Mahboube Khalvati
As such, the young Meshkatian reached the position of a great maestro in the Iranian music. Up until 1997, Meshkatian remained prolific and composed many pieces which were characterized by progressiveness while drawing on the music of the past Iranian musicians. In some of Meshkatian's works, one can trace the influence of maestros such as Faramarz Payvar; however, this influence is so balanced that one can neither say that Meshkatian is a progressive and deconstructionist composer nor does he use cliché forms in his compositions.
Unlike many of his contemporaries, Parviz Meshkatian did not take risks in composing to prevent a situation when his work is no longer under his control. He did not offer repetitious works which would lack novel forms either. In fact, he practiced equilibrium in his composition resulted from his personal attitude, culture and interaction with the elite.
With the appointment of Ataollah Mohajerani as the Minister of Culture in 1997 and the emergence of an era called "the Spring of Concerts" in Iran, Parviz Meshkatian who had become disappointed and depressed distanced himself from the society and retired himself! Probably his family problems worsened his depression and led to his isolation. He no longer went on stage; his works were published on and off with rarely any new compositions added to his oeuvre. Meshkatian's avoided artistic activities until 2004.
In 2004, Meshkatian's hard-working friend and colleague, Alireza Javaheri, convinced him that a performance by Aref Ensemble can revive his links with his old audience. Finally in the same year, Aref Ensemble composing of Meshkatian's fellow musicians who had worked with him for years went on the stage of the Interior Ministry's Hall. Shahram Nazeri, who had collaborated with Meshkatian in the Chavosh project was the singer. The concert ended but it could not live up to the expectations of its audience. However, after the concert some issues were raised by the ensemble musicians which disheartened Meshkatian and led him to isolate himself for the next three years. There were even rumors spread by the members of Aref Ensemble that Meshkatian intended to dissolve the ensemble. This rumor further disappointed Meshkatian.
After three years Alireza Javaheri came up with an initiative asking music writers who were active on the internet to write criticism on Meshkatian's works and the necessity of attention to his inactivity. Along with the pieces written about Meshkatian's oeuvre he was also invited to resume his activities. I also wrote an article entitled "Why Meshkatian?" in which I discussed the reason for choosing Meshkatian and not another musician. With the publication of the above-mentioned articles and their reception by readers, especially their welcoming comments on the writings, once again he decided to break his silence and go on stage.
On 5 January 2006, Parviz Meshkatian performed a few pieces during a ceremony held to commemorate Iraj Bastami (1957- 2003) at Vahdat Hall in Tehran. Having received huge applause from the audience for his performance, Meshkatian promised to hold another concert. The promised concert was held less than a year later at Vahdat Hall with Hamid Reza Nourbakhsh as the vocalist and an ensemble compromising of young and old members of Aref Ensemble. Despite shortcomings, this last concert was also very well-received by the audience but still sideline stories lingered with the ensemble and further isolated Meshkatian.
Before the controversial presidential election in 2009 in Iran, Parviz Meshkatian was believed to intend to give a concert with Mohammad Reza Shajarian; however, the post-election tensions once again disrupted his plans and resulted in his deeper disappointment. His sudden death at the age of 54 made headlines in 2009.
Even though his untimely death was painful, it was not unexpected as people believed that Meshkatian's heart beat for his people.