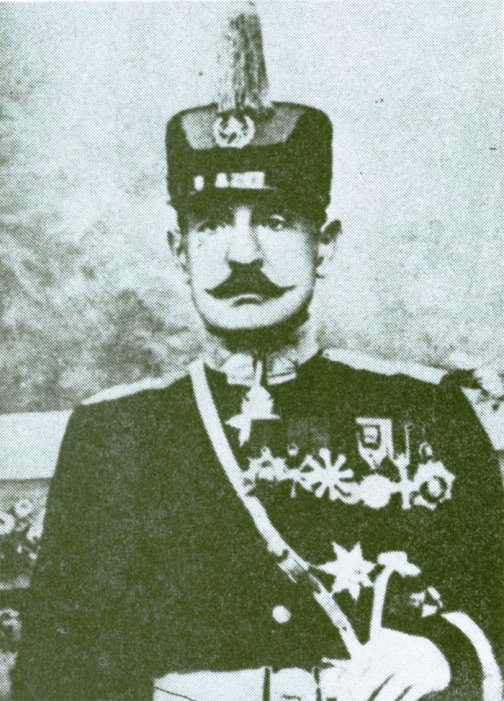 Translated by Mahboube Khalvati
Gholam Reza Khan Minbashian, a.k.a Salar-Mo'azez, was a pioneer in several domains in the history of the Iranian music. He is recognized as the first Iranian musician who was educated in classical music. He is also the first Iranian the score of whose works were published in Europe. He is the first Iranian to have launched courses on Western classical music and was also the first Iranian teacher of classical music. Moreover, he is the first founder of a string orchestra in Iran, the first author of the Iranian Radif which was available in oral form. Minbashian is also the first Iranian who studied music in Europe.
Minbashian is undoubtedly the father of classical music as well as military music in Iran. Gholamreza Minbashian, son of Nasrallah, was born in 1862 in Tehran. His mother, Qamar al-Zaman, was the first Iranian woman to play the piano. Minbashian studied at Dar al-Funun School. He had shown a talent for painting and language before starting to learn music and had even ranked second at school and had received a medal from Nasser al-Din Shah Qa'jar.
Because of Minbashian's interest in music, his father, Nasrallah Khan, enrolled him at Dar al-Funun's music branch where he spent eight years under the supervision of Alfred Jean-Baptiste Lemaire. He graduated as the first Dar al-Funun music student. It is worth mentioning that Lemaire's system of teaching at Dar al-Funun was based on military music rather than classical music.
After graduation as a military officer, Gholamreza Minbashian started teaching music as an assistant to Lemaire in Dar al-Funun. In 1882, he was promoted to Sultanate rank in the Persian Cossack Brigade and became commander of music of the Cossack Cavalry. In four years' time he was promoted to the rank of commander of musicians.
After eleven years of service, he reached the Mirpanj rank, and in the same year he went to the Soviet Union to study music at St. Petersburg Conservatory (Petrograd at the time) under the renowned musician of that time, Rimsky Korsakov. He took his eldest son, Nasrallah Minbashian (who was named after his grandfather and played piano and partly violin, cello and clarinet), with him. Gholamreza Minbashian's education under the supervision of Korsakov was brief as he returned to Iran; however, Nasrallah studied there for seven years.
Upon his return to Iran, Gholamreza Minbashian re-assumed his former position. His return coincided with the Constitutional Revolution, so he resigned from his position because of his interest in the Constitutional fighters and left for France to study music. At the same time, he began composing the official Iranian anthem entitled "Hello Iran's Majestic Government" the score for which he published, for the piano, in Europe.
Early in the reign of Ahmad Shah, he returned to Iran and was appointed director general of the music branch of the system.
In 1920, he was commissioned by the Ministry of Education (later renamed the Ministry of Culture and Art, today known as the Ministry of Culture and Islamic Guidance) to form the Royal String Orchestra, the first string orchestra in Iran. It was at this time that he was promoted to the rank of Amir Touman, and was awarded the diamond-decorated badge.
In 1916, Alfred Jean-Baptiste Lemaire passed away and after a year, Gholamreza Khan was appointed as the Head of the music branch of Dar al-Funun. Two years later, Gholamreza Khan was honored with the title of Salar-Mo'azez.