From Past Days…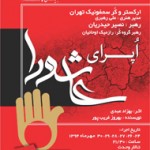 Ashura Opera was composed by Behzad Abdi, the Iranian composer, in 2008 based on librettos compiled by Behrouz Gharib. The main source for the libretto is poems by Mohtasham Kashani, a sixteenth century Iranian poet.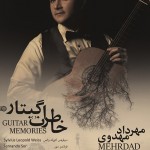 The album "Guitar Memories" consists of the performance of baroque to recent era masterpieces, by Mehrdad Mahdavi, and is published by Tanin-e Honar Publication.
In this album there are pieces composed and arranged by artists such as: Sylvius Leopold Weiss, Johann Anton Logy, Fernando Sor, Yuquijiro Yocoh, Leo Brouwer.